M5 Academies Application Open (strictly limited to 20 Athletes)
Posted by Philip Stoneman CEO/Founder M5 Management on 2 October 2018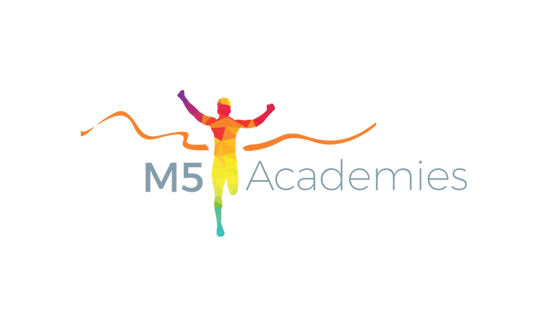 M5 Academies Application Open (strictly limited to 20 Athletes)
Objective to Triathletes;

To provide emerging and elite age group triathletes an all-inclusive education based high-performance program that offers all facets of their triathlon ambitions
Triathlon Disciplines;
All triathlon distances including Off-Road, Ultra-Distance, Duathlon, Aqua-bike, Para-Triathlon, and Aquathon.
What we are looking for;
Emerging triathletes looking to become elite within the sport of triathlon (Compete in the professional ranks).
Elite Age Group triathletes aged 18+ looking at top 3 results in national and international competitions.
A commitment to understand and value the role of sponsors, coaches, family & friends within their journey as a professional triathlete.
A process driven athlete that understands that talent alone will never take you from good to great.
A history of high performance in triathlon or adjacent sports.
A healthy proportion of humility, humor, common sense and above all integrity.
What you will receive as an M5 Academy Member;
Personally Customised coaching incorporating Training Peaks
One on One Coaching " full-time hands-on coaching and mentoring" face to face, skype or other remote communication platforms
Swim, Bike, Run and Transition technique analysis
Customised Athlete Profile (BIO)
M5's network of talent and industry contacts including:
Open Water Swimming - Ky Hurst (2x Open Water Olympian)
TT Skill Development - Cameron Wurf (Multiple IM Champion)
Running Techniques - Melissa Hauschildt (3 x World Triathlon Champion)
Cycling Criterion racing skills - Matthew Hayman (Winner of the Paris Roubaix)
Personal Brand Building - Phil Stoneman (Founder M5 Management)
Social Media Influencing and Authenticity- Petra Zink (Director - Head Coach -impaCCCt)
Sponsorship Education M5 SportsPath - Phil Stoneman (Founder M5 Management)
Career Transition - Phil Stoneman (Founder M5 Management)
Engaging with your partners 'What does win-win mean?' Phil Stoneman (Founder M5 Management)
High-Performance Training Camps - Nathan Dortmann
Comprehensive Product support to the Valued at over $3,500 per member.
M5 Academies Product partners are ASICS, Rudy Project, Cannibal, Endura, and TYR Swimming Products
Preferred suppliers Suunto, Bont Cycling, Caden Wheels
Athletes Term and Conditions;
Invited athletes will be required to enter into a contract with performance KPI's that will be conditional to the program. KPI's will be structured around sponsorship engagement, social media delivery, training attendance and behaviour, competition performance, personal sponsorship procurement, completion of the M5 SportsPath program, attendance of workshops and training camps.
Selection Criteria: Invitation only
Contract Period: Minimum 12 Months
Program Head Coach: Nathan Dortmann Bachelor Degree in Sports Science and Education, Level 2 Triathlon Coach to be completed mid-March 2019
Monthly Training Fee: $375 plus GST
One-Off Sign On Fee: $250 Plus GST
Next Steps
To receive an application form or if you have any question you should PM Dortmann Nathan Triathlète, call Nathan on 0478 673 789 or email on nathan@m5management.com.au
Application will close at 5pm on Friday 5th Oct 5pm
All applications will be reviewed by the M5 Academies selection panel.
Author:Philip Stoneman CEO/Founder M5 Management
Post comment