Can your Business be a dream maker ?
Posted by Philip Stoneman CEO/Founder M5 Management on 2 August 2016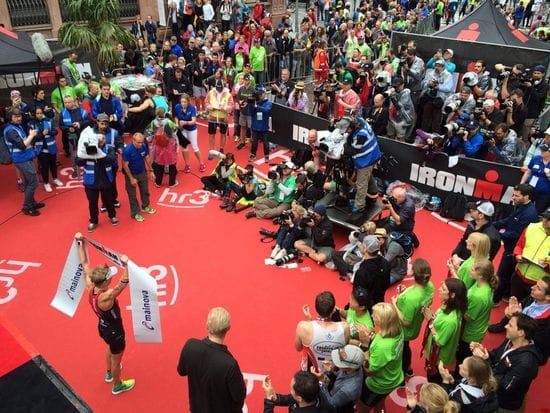 Can your business be a Dream Maker?
One of my favourite quotes is "A heart that give gathers" I've always harboured a passion for helping emerging talent reach their athletic dreams. For me, I turned this passion into a job.
The word dream is always the forefront whenever athletes describe how they are feeling. We hear it all the time don't we?
I couldn't have ever dreamed that this would happen to me
My dream has come true
I have always dreamt about this moment
This is a dream come true
I'm living my dream
So why and how can your business become a Dream Maker?
Why- Just asks any parent of Athletes in RIO at present, how critical the support of their local business community is within the early stages of an emerging athletes development.
How- I have first hand experiences of local business or businesspeople helping a young sports person career with a simple financial contribution or in kind gesture.
A case that most resinates with me is the generosity of a business owner in Brisbane and Melissa Hauschildt. Melissa was one of Australia most decorated middle distances runners (Commonwealth Silver Medallist Steeple Chase). Unfortunately Mel's was riddled with running related injuries that would ultimately prevent her from being able to tolerate the 150 + km per week training that is required to be Internationally competitive
It was at this time that a Dream Maker entered Mel's life. Russell Hinwood a CEO of a local Telco business (Connectel) was a member of a local cycling club that Mel had joined to keep her fitness levels up whilst recovering from a running related stress fracture. Russell could see the enormous endurance capacity that Mel possessed on the bike and between Russell and I we encouraged her to try her hand at Triathlon. Although Mel was no longer able to handle the running volume that middle distance running required, she could still ride a bike, do some laps in a pool and under a reduced running load still able to run super fast. After a bit of convincing we managed to get Mel to just give it a go.
Mel took to Triathlon like a duck to water she won her first 3 local races and it was clear that she had the goods needed to turn Pro. However, for Mel to take the next step she needed to race internationally which meant some heavy financial commitments that were outside of her capacity to self-fund. Russell stepped in and booked her flights to the US so Mel could compete in a series of Triathlon Races in North America. Russell didn't dip into his marketing budget; he simply withdrew some Connentel's Frequent Flyer points. This simple gesture was ultimately the foundation that Mel needed to re launch her new sporting career. Six years later and Mel is a 3-time World Triathlon Champion and is one of the most sort after Triathletes for global Race Directors.
Russell's never asked for anything in return, he just loved the role of being a contributor to Mel's success. Although Mel doesn't need those frequent flyer points any more she still continues to profile Connectel as one of her major partners. She's never forgotten the generosity that Connectel had shown her.
I know of other businesses that have ventured off strategy to help support our young sporting talent, sadly though these are in the minority. The issue is that many companies just don't believe they have anything to offer, and a financial commitment in the way of Sponsorship will most likely be viewed as not delivering a ROI. To challenge this thinking let me provide some very simple examples of how a small business can be
Dream Maker
Pre paid fuel card to allow an athlete to travel to and from training. High performance centres are often 10's /100's of km away from an athlete's home. M5 Management has one client that travels 200 km's a day to and from training. Her fuel bill is more that her High Performance grant
The gifting of accumulated Frequent Flyer points so an athlete can attend an interstate/international event or training camp
The gifting of a Data card allowing an athlete to stay in touch with their family and friend when traveling.
Providing an athlete with an Internship within a business segment that the athletes wish's to one day pursue
A Hot Desk and Support Services, that is readily available if an athlete needs help with administration matters e.g. preparing a sponsorship proposal, printing
The feeling of knowing that in some way your Philanthropic gesture has made a dream come true is enormously satisfying. We have girls and boys in there thousands dreaming about their winning moment in whatever form that may be.
So here's a shout out to all Australian Business's. The next time a would be Anna Mears, Emily Seebohm, Laura Geitz, Richie Port and Jason Day or their parents come knocking on your business door have a good think about becoming a Dream Maker.
Author:Philip Stoneman CEO/Founder M5 Management
Post comment