(Part-Time Contracted) Head Coach of the M5 Elite Age Group Team, Japanese Division
Posted by Philip Stoneman CEO/Founder M5 Management on 11 July 2019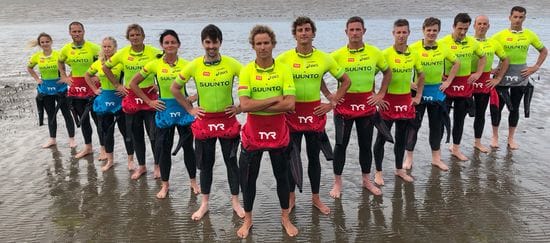 Position available
Head Coach of the M5 Elite Age Group Team, Japanese Division - (Part-Time Contracted)

About M5 Management:

Founded in 2009, M5 Management is one of Australia's leading commercial sports marketing agencies, offering the following services:
Athlete management
Consulting services for sporting federations, event rights holders and government agencies
Athlete and industry education
M5 Academies for high-performance athletes
M5 Storytellers speakers bureau
Now in our 10th year, M5 Management is planning further expansion and growth.

Position:
Head Coach of the M5 Elite Age Group Team, Japanese Division - (Part-Time Contracted)

M5 Academies Background:

In December 2018, M5 Management launched M5 Academies - Triathlon, a unique team-based initiative offered to serious triathletes seeking world-class training and coaching in an environment that fosters success. As members of the M5 Elite AG Team, our triathletes will receive an education-based high-performance program allowing them to reach their full potential. The success of the program was unprecedented with a fully subscribed Australian team achieving outstanding results and sponsorship engagement exceeded our expectations.

The demand for our M5 Elite AG Team to be introduced into international markets has been exponential and as such we have decided to take our next venture into Japan.
As such, we now need to identify our Japanese Coach who will join the M5 Team and successfully help to replicate the foundations of the Australian program.

Position Description:

We are now seeking the services of a Japanese based Part-Time Triathlon Coach to recruit, coach and oversee all 10 Japan-based Elite age group triathletes.

Responsibilities will include;
Oversee the coaching of all Japenese M5 Elite AG members
Triathlete recruitment
Management of sponsorship relations
Day to day communication with M5 Elite AG Team (Japan)
All Social Media placement and coordination
Individually customised, adapted coaching incorporating Training Peaks
One-on-One Coaching , hands-on, coaching and mentoring" face to face, Skype or other remote communication platforms
Swim, Bike, Run and Transition technique analysis
Customised Profile (BIO) with support from M5 management
Management and coordination of all high-performance workshops

Open water swimming
Criterion racing and TT skills
Running techniques
Nutrition
Personal brand building
Social Media influencing and authenticity
Sponsorship education
Our Ideal candidate will possess the following skills;
Bilingual (Japanese and English)
Location - TBC - Subject to members locations
Minimum of five years as a triathlon coach
Proven success in coaching high-performance age Group triathletes
An innovative, energetic and self-motivated attitude
Excellent communication, computer and organizational skills
Poise and ability to represent M5 Management at the senior corporate level
Details;

Remuneration to be negotiated. All applications will be treated in the strictest confidence.
Please forward your resume to phil@m5management or contact Phil Stoneman 0414 643 912
Applications close August 31st, 2019
Learn more:
Website: m5management.com.au
Facebook: @m5management, @m5academies-triathlon Instagram: @m5_academies
Author:Philip Stoneman CEO/Founder M5 Management
Post comment