M5 Management and SLSA announce new commercial partnership
Written on the 2 April 2020 by Phil Stoneman - Christine Coates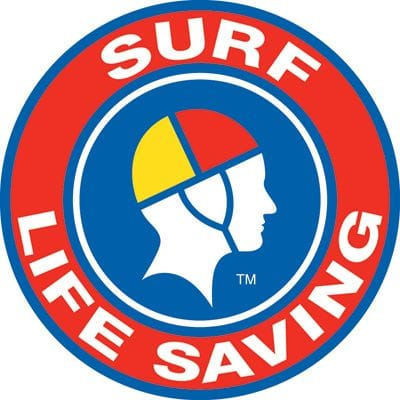 March 31, 2020
M5 Management and Surf Life Saving Australia announce new commercial partnership. Following an industry-wide tender process, M5 Management has been appointed as Surf Life Saving Australia's Commercial Partner tasked with maximising commercial potential across SLSA's impressive roster of properties.
M5 Management is one of Australia's leading commercial sports agencies offering consulting services to sporting federations and event rights holders, M5 Academies, M5 SportsPath and athlete management. M5's Managing Director, Phil Stoneman will lead the project with Marketing Director Christine Coates taking on the account manager role.
"We are thrilled to be partnering with SLSA as surf lifesaving is part of our lives at M5. We have worked on surf lifesaving commercial projects across the Aussies, Nutri-Grain Ironman/Ironwoman Series and Coolangatta Gold. At grassroots level we have trained, competed and patrolled, and our children are currently participating", said Christine Coates.
"SLSA has much to offer sponsors, iconic status as guardian of our beaches, innovative and exciting competition formats and a nationwide community. In coming months sponsors will be re-evaluating portfolios and considering cause-related sponsorships with trusted brands. SLSA is the best-placed organisation to offer this and we are looking forward to taking this to market", said Phil Stoneman.
"M5 have a demonstrated history of quality and professionalism", said Surf Life Saving Australia CEO, Adam Weir. "They have considerable experience that will add value to our team ensuring we can continue as a business to save lives, create great Australians and build better communities.
"Their understanding of surf lifesaving and collaborative approach is exactly what we were looking for and we are excited to be partnering with them for the future growth of the organisation".

To learn more about this partnership, please contact:
Philip Stoneman
Managing Director, M5 Management
M: 0414 643 912
Montanna Clare
Media Coordinator, Surf Life Saving Australia
M: 0451 447 409
About M5 Management
Founded in 2009, M5 Management is one of Australia's leading commercial sports agencies offering athlete management and career development, consulting services for sporting federations and event rights holders. With over 15 years' experience, M5 offers industry knowledge, domestic and international networks and client commitment unique to the Australian market. M5 is the proud developer of athlete education program M5 SportsPath, an online self-guided learning tool for emerging athletes aged 14-24 educating athletes on personal branding, the business of sport and social media best-practice.

M5 is proud to represent some of Australia's leading athletes such as Ironman and Olympic swimmer and sailor Ky Hurst, Kareena Lee (10Km open water swimmer, Tokyo qualifier), Eliza Ault-Connell AM (Wheelchair short and long distance, Tokyo qualifier), Melissa Hauschildt and Emma Jackson and Craig Alexander (Triathlon), Gabi Simpson (Netball), Jess Ashwood, Lani Pallister, Dan Fox and Jack McLoughlin (Swimming) and Matthew Hayman and Luke Durbridge (Cycling). M5 speakers include Olympic basketballer Shane Heal, Hockeyroos Olympic Gold Medallist Nikki Hudson, and Kona triathlon champion, Pete Jacobs.

Author:Phil Stoneman - Christine Coates